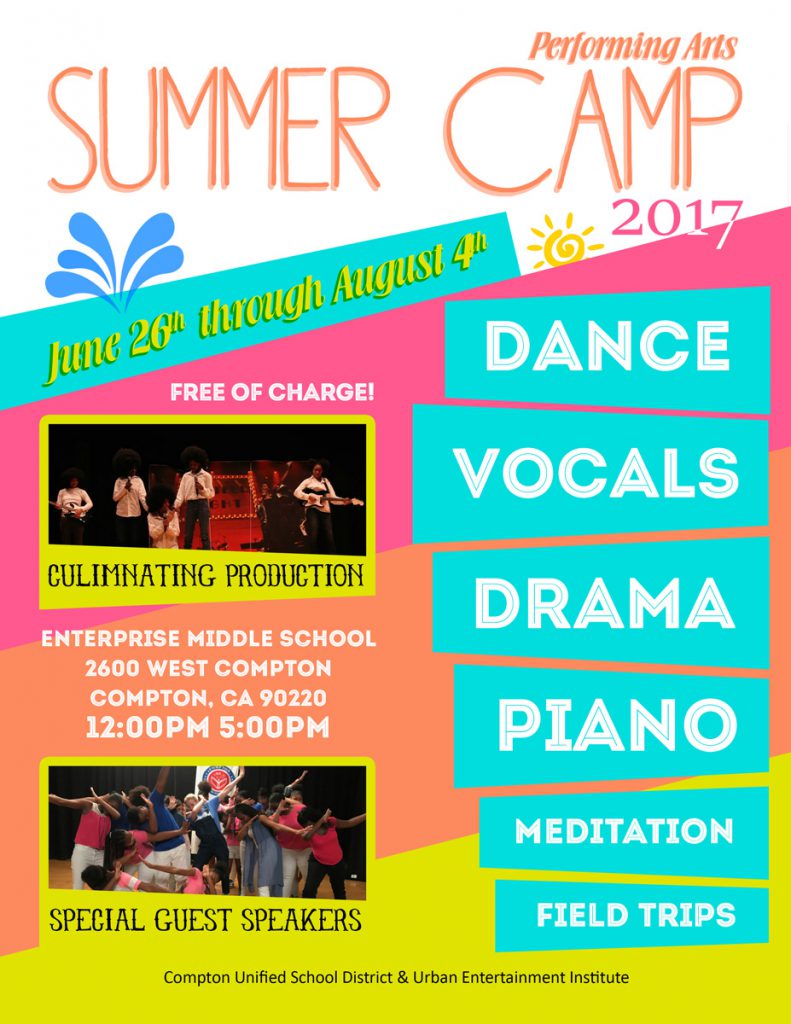 Enterprise Middle School
2600 West Compton
Compton CA 90220
June 26th- Aug 4th
If you would like your child to attend please fill out the application below.
Introducing the amazing KeybOrchestra! Conducted by Fred Martin
WATCH: Chelsea featuring Compton Kidz Club | Friday May 5th, 2017
---
Help support Urban Entertainment Institute through giving. Donations in all amounts are excepted via Amazon Pay, please click below to show your support.